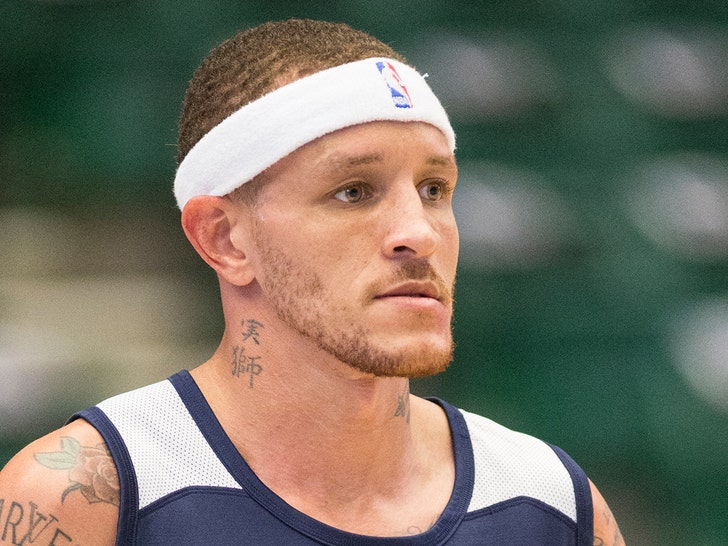 Exclusive Details
Getty
6:10 AM PT — TMZ Sports has spoken with Delonte's former agent, Aaron Goodwin, who confirms the person in the video is in fact Delonte West.
Goodwin tells us West is currently recovering from the attack with family members but desperately needs medical attention.
Goodwin says West HAS a support system around him but his close friends and family members need more help to keep Delonte safe and out of trouble.
We're told the NBA has and is offering to support West and his family. But, the reality is, they can only do so much.
Check out these disturbing videos appearing to show the former NBA player getting beaten up in the streets of D.C.
It's super sad … Delonte is apparently saying someone came at him with a gun while he was walking down the road. He then starts ranting and keeps saying "I don't give a f***" when pressed for more details about what went down.
In another video circulating social media, someone who appears to be West is getting kicked and punched in the middle of a busy road. The man on the ground, presumably Delonte, is laying motionless as someone else roughs him up.
Unfortunately, we've seen similar sad episodes before involving Delonte. He's been seen begging for change in Maryland and looking disheveled in Texas.
It's pretty heartbreaking to see Delonte now … and folks are calling on the NBA to give one of their former stars some help.
Originally published — 6:20 PM PT